Balance Your Energy, Balance Your Life. Ancient wisdom meets cutting-edge technology.
Acupuncture sometimes begins with a simple noninvasive test called AcuGraph…
What is AcuGraph? Click to find out more!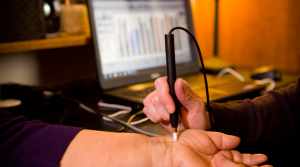 ---
Facial Rejuvenation Acupuncture may erase as many as five to fifteen years from the face,
with results apparent after just a few treatments.
Fine lines may be entirely eliminated and deeper wrinkles diminished.

Notice the furrow wrinkle (between the brows) is flattened & smoothed out tremendously after only one session.
---
Health is a harmonious balance of all the elements, as listed in the poetic language of the Five Elements.
These Five Elements, also known as, Five Phases are: Wood, Fire, Earth, Metal, and Water.
Each one of us is a unique and characteristic blend of the influences of all the elements.
Click here to access our "Five Minute Five Element" Quiz to determine your Five Element Type
and Click here to access a guided explanation of each of the Five Elements.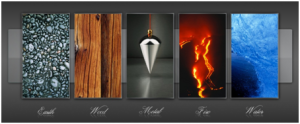 ---