Your health and safety are always a top priority for us at Key West Wellness Center.
With the current concerns related to the spread of Coronavirus (Covid-19), we want to take this opportunity to let you know we are committed to doing our part to keep patients and staff healthy.
Our office is actively monitoring the situation and are taking steps to keep our patients and staff safe during this time.
As of today, our office remains open to patients. We are following the guidance and strict safety protocols of the CDC in addition to our standard observation of all Universal Precautions as outlined by OSHA.
Patients have requested recommendations on how to prevent the transmission of viruses, especially the Coronavirus (COVID-19). Proper hygiene along with traditional Eastern Medicine provides prevention.
(Acupuncture Treatment*, B12**, Yin Chiao***, Essential Oils****)
For more information on preventative care please see list below.
We have always sought to exceed industry standards in sterilization, protective equipment, and disinfectant protocols.
Please be confident that our office takes measures to ensure our treatment rooms, waiting areas and restrooms are clean; including sanitizing door handles, face rests between every patient. As usual, sheets are changed between every patient, and bathrooms are cleaned and sanitized regularly. Diffusers are used throughout the day and are placed within each area of our office helping to disinfect the air, naturally, with the antimicrobial benefits of essential oils.
Our list of disinfectants include but are not limited to; Natural Antimicrobial Essential Oils, Hand Sanitizer, Lysol, Clorox Disinfectant Wipes, and Clorox Solution. Our massage therapists use massage oils with natural antimicrobial properties.
For over 30 years Dr. Hoyt, A.P. and her team have treated patients for a number of ailments and assisted in illness prevention with techniques that date back thousands of years. As always, we are here to help boost your immune system to prevent illnesses with routine Acupuncture, B12, herbal supplement recommendations. These same techniques help to treat and alleviate acute symptoms of the common cold, flu, seasonal allergies, chronic ailments and more. https://www.keywestwellnesscenter.com/
The best thing we can do to support each other as a community is to stay home if you are sick.
Our office is not a treatment center for COVID-19 positive patients or a COVID-19 diagnostic center.
With that being said, if you suspect you have come into contact with someone who may have the Coronavirus (COVID-19) you are to follow the CDC guidelines which include phoning your primary care physician office before arriving at their office so that they may instruct as to what to do next.
We're reminding our patients to follow guidance from public health authorities. Do you have a fever, cough and/or shortness of breath? Have you had contact with someone who has tested positive for COVID-19 (Coronavirus)? Have you recently traveled out of the country and/or believe you may have COVID-19? If so, please stay home and away from others.
Please phone your physician immediately and your local Department of Health Office and then you may call our office to reschedule your appointment for a later date.
---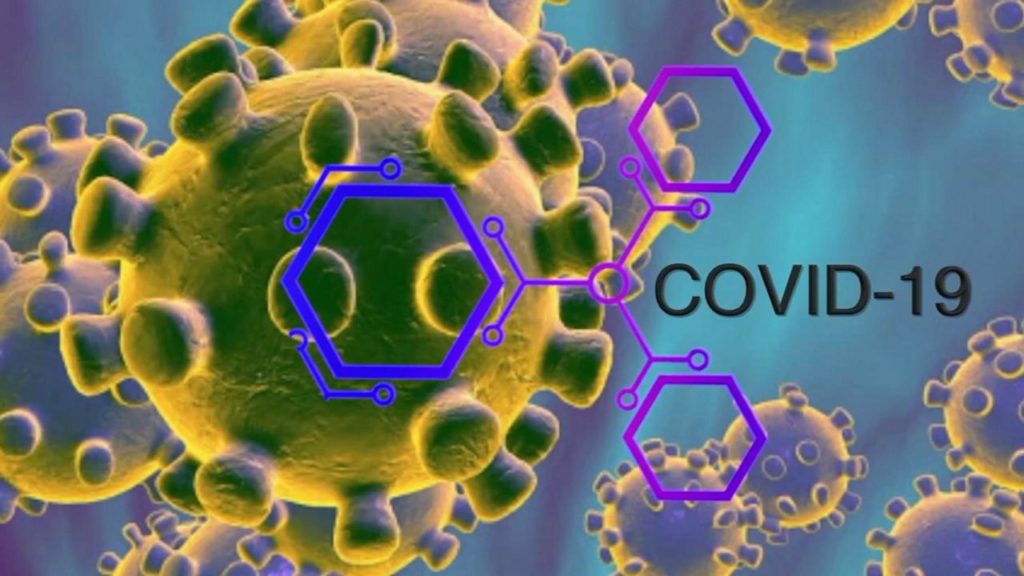 How can I protect myself? (Source: CDC Website)
The best way to prevent illness from COVID-19 is to avoid being exposed to the virus and use good hand hygiene. Common sense precautions that prevent the spread of flu will also help prevent the spread of COVID-19. Please do the following:
Stay home if you are sick.
Avoid close contact with people who are sick.
Cover cough and sneeze.
Avoid touching your eyes, nose, and mouth.
Wash your hands often with soap and water for at least 20 seconds, especially after going to the bathroom, before eating and after blowing your nose, coughing or sneezing.
If soap and water are not readily available, use an alcohol-based hand sanitizer with at least 60% alcohol. Always wash hands with soap and water if hands are visibly dirty.
The Centers for Disease Control and Prevention (CDC) does not recommend that people who are well to wear a facemask to protect themselves from respiratory diseases, including COVID-19. Facemasks should only be worn by persons who are sick or persons caring for them.
Clean and disinfect frequently touched objects and hard surfaces using a regular household cleaning spray or wipe.
CDC Article COVID-19 Prevention General Coronavirus (COVID-19) Info https://www.cdc.gov/coronavirus/2019-ncov/index.html
COVID-19 Call Center available 24/7 +1(866) 779-6121 or email COVID-19@flhealth.gov
Florida Department of Health Frequently Asked Questions http://www.floridahealth.gov/diseases-and-conditions/COVID-19/faq.html
DOH Local Office (305) 293-7500
---
*Acupuncture is recognized by the National Institutes of Health (NIH) and the World Health Organization (WHO) to be effective in the treatment of a wide variety of medical problems. The following are some of the more common conditions treatable by Chinese Medicine and Acupuncture, as outlined by the WHO:
Low back pain, neck pain, sciatica, tennis elbow, knee pain, per-arthritis of the shoulder, sprains, facial pain (including craniomandibular disorders), headache, dental pain, tempromandibular (TMJ) dysfunction, rheumatoid arthritis, induction of labor, correction of malposition of fetus (breech presentation), morning sickness, nausea and vomiting, postoperative pain, stroke, essential hypertension, primary hypotension, renal colic, leucopenia, adverse reactions to radiation or chemotherapy, allergic rhinitis, including hay fever, biliary colic, depression (including depressive neurosis and depression following stroke), acute bacillary dysentery, primary dysmenorrheal, peptic ulcer, acute and chronic gastritis.
Acupuncture is also known for:
• Fighting against infection, reduces inflammation, boosts the immune system and reduces pain.
• Treats & prevents headache, migraine, sinusitis, and insomnia.
• Alleviating mood and treat mental disorders such as anxiety, depression, eating disorder, and panic attack.
• Soothes muscle spasm, bone and joint stiffness, tennis elbow, frozen shoulder, neck pain, lower back pain, shoulder tendinitis, sciatica, and hip bursitis.
• Helps against autoimmune diseases such as arthritis and fibromyalgia.
• Reduces the pain of premenstrual syndrome, sciatica.
• Opium, cocaine and heroin dependency
And more
Acupuncture information found within our website
** The B-vitamin complex supports many different systems and is a cofactor in the regular function of many proteins and lipids. B12 contributes to the normal function of the red blood cell development and normal DNA maintenance required to keep your body in top shape.
In addition, B12 helps your metabolism convert food into the energy your body needs to meet the challenges of the day. Used routinely, these factors contribute to a healthy immune system that is ready to fight off illnesses year-round
B12 information found within our website
*** Yin Chiao is a blend of herbal and botanical ingredients that has been used in traditional medicine to offer immune system support and promote upper respiratory health. It was believed to have developed during the Qing dynasty, used for hundreds of years ago, and is still used today.
Additionally, the internal application of Chinese herbs has been proven effective in the prevention and treatment of both the COVID-19 and SARS strains during the 21st century Coronavirus epidemics in mainland China. According to classicalchinesemedicine.org
Herbal Medicine information found within our website
dōTERRA carries a thieves oil blend known as On Guard®, ask us about our dōTERRA selection.
****According to many studies including this statement from By Heiner Fruehauf National University of Natural Medicine, College of Classical Chinese Medicine. Following Essential Oils have proven to be most effective for the prevention and treatment of upper respiratory infections in early 2020:
Eucalyptus
Tea Tree
Niaouli
Lemon
Cinnamon leaf
Clove
Rosemary
Thyme
Frankincense
Myrtle
Thieves oils is a well known blend, made with the following:
The above listed Essential Oils and Thieves Oil Blend have the following benefits:
boosting the immune system
having antimicrobial activity
fighting nasal and sinus congestion
promoting respiratory and cardiovascular health
energizing or uplifting mood