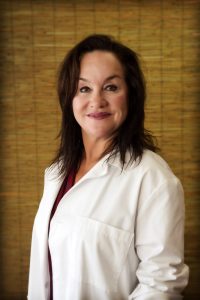 Dr. Ashley Hoyt has been serving the health care needs of the community in Key West for over 20 years. With a background in psychology and pre-med, she has been practicing alternative medicine for over 25 years including Chinese medicine, Acupuncture and therapeutic bodywork.
Ashley is committed to teaching us how to live our lives in a peaceful, pain free state. She has dedicated her work to the achievement of wellness and a holistic approach to a healthy lifestyle.
Dr. Hoyt has a passion for the beautiful water around Key West and she also generously donates her time to many organizations around the island. In the above picture she is working with the staff at the Wesley House by lecturing and giving free ear tack treatments and acupuncture.
Dr. Ashley Hoyt's blog page can be accessed by clicking this link.  Dr. Ashley Hoyt, A.P. Blog