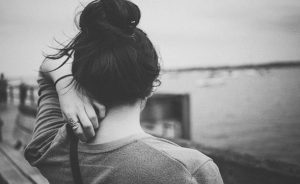 2023 is well underway, The Year of the Rabbit will soon begin, winter will soon come to an end, spring is nearing, now is the time for repair and rejuvenation, to reflect on health, replenish energy and conserve strength to prepare for the new life and energy in the spring. If you feel tired and drained, you are not alone. "Lack of energy" or feeling listless is a common complaint this time of year. The winds pick up, temperature fluctuates, as mother nature prepares for the transition from one season to the other, allergy season approaches and rainy weather makes it harder to get out of bed. Your immune system grows weaker and more attention is needed to stay healthy.
Understanding the components to overall health is the first step in maintaining your wellness. Taking better care of yourself, eating better and getting more rest are all important to your wellbeing, both physically and mentally.
Acupuncture and Chinese Medicine can help increase your energy, strengthen your immune system, aid in healing the body, prevent illness and increase vitality. This is particularly important in the winter/spring season when your body's defenses can be more compromised. Acupuncture aids in strengthening the circulation of blood and energy. This helps protect the outer defense layers of the skin and muscles so germs and viruses cannot enter through them, helping to prevent colds and flu.
According to Traditional Chinese Medicine, winter is ruled by the Water element, the most Yin of all the five elements. Water is associated with the Kidneys, Bladder and Adrenal Glands and affects metabolism and maintains homeostasis, a continual rebalancing to achieve stability. The Kidneys are considered the source of all energy or "Qi" within the body, and seasonal acupuncture treatments in winter serve to nurture and nourish kidney Qi. This can greatly enhance the body's ability to thrive in times of stress and change.
As the seasons change, you should alter your habits, recharge your battery and generate vital energy or 'Qi', in order to live, look and feel your best. Living in harmony with the natural cycles of the environment is very important to maintaining your health. Understanding how the foods you eat and the activities you do interact with your body and organ systems will help develop a healthy relationship with your environment. Harmonizing with the seasons helps your body stay healthy and prepare for each succeeding season.
For harmony in winter, eat deeply nourishing foods like squash, potatoes, root vegetables, winter greens, cabbage, carrots, apples, pears and mushrooms. Add warming foods such as soups and broth, black beans, kidney beans, lamb, walnuts, chicken, dark leafy greens and black sesame seeds that specifically target and nourish the kidneys too. Use herbs and spices to warm up the energy of a dish and aid in digestion, like garlic, onions, cinnamon, ginger, cardamom, nutmeg, and fennel. Get plenty of sleep and rest during this time of year and take advantage of the longer hours of darkness. Take time for quiet, stillness, introspection and reflection.
To stay healthier; wash your hands regularly, reduce stress and increase Acupuncture treatments and herbal medicines for prevention of illness. If you're already feeling bad, acupuncture and herbal medicine can also help with the chills, sniffles, sore throat, or fever in a safe, non-toxic way that doesn't subject your body to harmful antibiotics. Acupuncture does not interfere with Western medical treatment, but provides a welcome compliment to it. With its emphasis on treating the whole person, recovery time for illness is often shortened with Acupuncture.
When you align yourself with the natural processes of life and the seasons, your bodies will adjust and perform optimally. To be the healthiest you possible, taking cues from the seasons might just be the best suggestion ever.
For more information and or to schedule a consultation with our Physician please call 305-296-5358
Dr. Ashley Hoyt, AP. Key West Wellness Center 3420 Duck Ave. Key West, FL