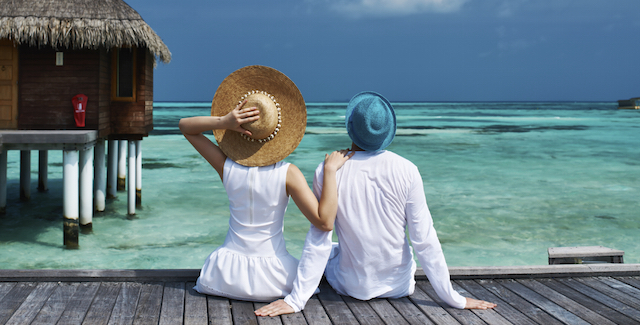 Dr. Ashley Hoyt Recommends Treating Seasonal Allergies with B12 Injections
Seasonal allergies are a common issue in every region, and the Florida Keys are no exception. South Florida is home to many allergens that make life difficult for residents. This is a chronic problem for snowbirds and out-of-state visitors since they've grown up with different allergens in their home states and counties. But, after some time in the Keys they develop new allergies. This is due to overexposure to local allergens during their seasonal movements.
This doesn't mean natives are immune to those allergens. It isn't uncommon for people to develop allergies at a later age as hormones and antibodies change the dynamic of their biome. Conversely, young people may have allergies which clear up later in life. Keep reading to learn how Dr. Ashley Hoyt helps treat allergies.
What causes seasonal allergies?
Seasonal allergies are brought on by lots of different allergens. What is an allergen? It's what's known as an "antigen", a substance your body treats as hostile. Antigens cause an overactive immune response even though they're harmless to you. That's why your body treats an allergy like a cold. It's trying to fight off an invader that it thinks is a germ.
Common allergens in the Keys include ragweed, pollen, grass and even coral dust.
How can Acupuncture help fight seasonal allergies?
Acupuncture focuses on the meridians that connect to the organs most responsible for allergic reactions. The Stomach, Spleen and Large Intestine meridians are some of the hot spots. Why? The Stomach ingests substances, the Spleen produces the antibodies that cause immune response, and the Large Intestine hosts a vast mine of probiotic flora that combat illness. By regulating signals to these areas, Acupuncture helps send a signal those organs to stop overreacting.
According to the American Academy of Medical Acupuncture, patients who are treated for allergic reactions with acupuncture experience a measurable impact. They sneeze less, cough less, reduce itchy, watery eyes and other reactions.
Vitamin B12 is a helpful supplement. Dr. Ashley Hoyt normally recommends B12 for actual illness, but it can also help take the edge off of allergic responses, too. B12 injections have been shown to reduce allergic reactions. Injecting B12 at key acupuncture points increases the effectiveness of treatment. Why an injection and not an oral supplement? By injecting B12 directly it bypasses the digestive system so you receive the full benefit without it breaking down along the way. It doesn't just help with symptoms of allergies, either — Vitamin B12 leaves you feeling energized and ready to go. The effects can last for days, so it's great value.
If these symptoms affect you, or if you just have questions about how acupuncture might help you, book an appointment with Dr. Ashley Hoyt today.