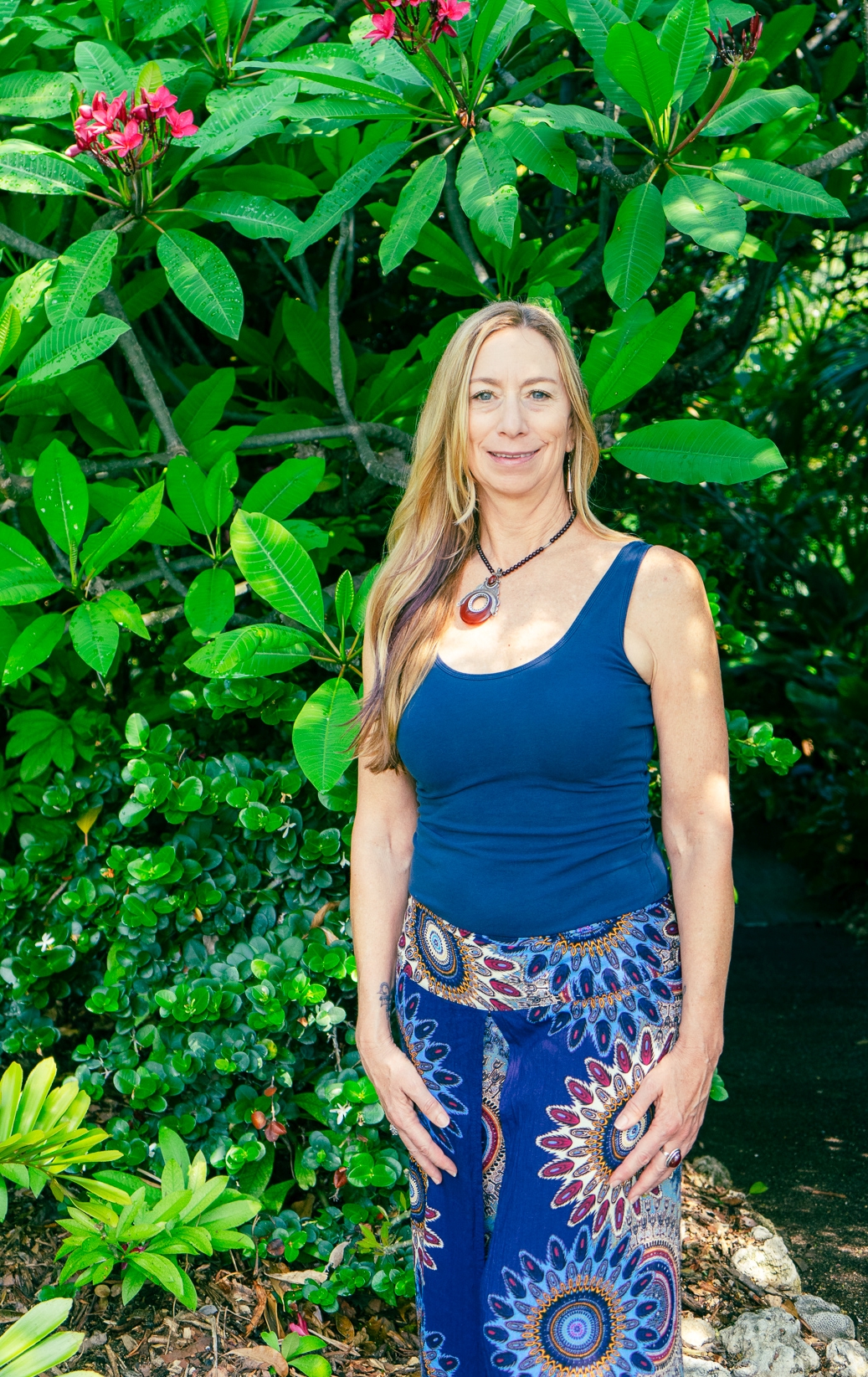 Lori Hatch, PT. – Key West Wellness Center
Lori Hatch, PT. was born and raised in Kansas. She has traveled to and lived in Dakar Senegal and Conakry Guinea West Africa where she served the U.S. Department of State as the Community Liaison Officer for the U.S. Embassy in Guinea. She had the opportunity to serve as a Family Readiness Leader for the U.S. Army during Desert Shield. She loves to serve and has a passion for helping others.  This led her exploring different healing modalities to look at clients from a holistic lens. Her journey has also taken her inward to pursue the spirit/mind/body connection. Apart from her experience as a Physical Therapist, she is a certified personal and relationship Life Attunement coach. 
In her off time, Lori loves live music and dancing. She is learning to play the harmonica and mandolin. She enjoys yoga, Pilates, paddle boarding, and hula hooping for exercise. And like all romantics, she enjoys beautiful sunrises and sunsets, walks on the beach, and spending time with friends on and off the water…. that is what drew her to Key West.
Lori has practiced the rehabilitation arts for the past twenty-three years and offers treatment modalities to include but not limited to Reiki Energy Healing (Level 3 Master/Teacher).  Jin Shin Jyutsu, Craniosacral Therapy, Myofascial Release, Trigger Point Release, Muscle Energy Techniques and Life Attunement Coaching.  She has a Master's Degree in Physical Therapy from Wichita State University, and two Bachelor of Science Degrees in Kinesiology and Life Sciences from Kansas State University. 
With her gift for deep, wise, and compassionate listening, people find it easy to open-up to Lori and feel her support immediately. She offers Energy Healing for the physical body. For Emotional and Spiritual healing, she offers individual and relationship coaching to help you overcome hurdles, communicate harmoniously, experience exponential personal growth, become emotionally aware, empowered, and reach for your highest personal and relationship potential.
Those who are interested in services provided by Lori Hatch, PT. are welcome to call and set up a consultation. Please inquire with our office by giving us a call, emailing us or by submitting our contact form within our website contact us page. We are looking forward to working with you and your Wellness journey. Phone (305) 296.5358